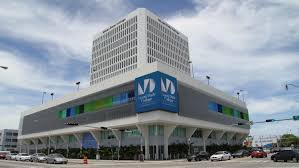 Spring into Action regularly attracts a diverse range of attendees from around the world, across different professions, and with different levels of experience.The conference is an excellent opportunity to socialize and build lasting relationships with other members of the field and just have a lot of fun!
March 20-22, 2020
ATIF
Only for ATIF Members
GENERAL
General attendees
Miami Dade College – Eduardo J. Padron Campus
627 SW 27th Ave., Miami, Florida 33135
DISCLAIMER: Miami Dade College Eduardo J. Padron Campus (MDCEPC) is providing space at the Miami Dade College Eduardo J. Padron Campus as a professional courtesy to the American Translators Association (ATA)'s Spanish Language Division (SPD) and the Association of Translators and Interpreters of Florida (ATIF) for the event "Spring into Action 2020" to be held March 20 – 22, 2020.
MDCEPC is not responsible for the content, statements, or opinions expressed in the event, and is hereby held harmless from any and all liability arising from said event.